Applying for Waterford Upstart
You can apply for an upcoming program through the Waterford Upstart website. To apply for Waterford Upstart:
Log in to your Waterford Upstart account (visit the link here for sign-up information).
Select Apply for Upstart.

Enter your child's name, birthdate, zip code, and invitation code (if applicable).
Select Submit. You will then be taken to the Enrollment page, which will display all upcoming programs available in your area.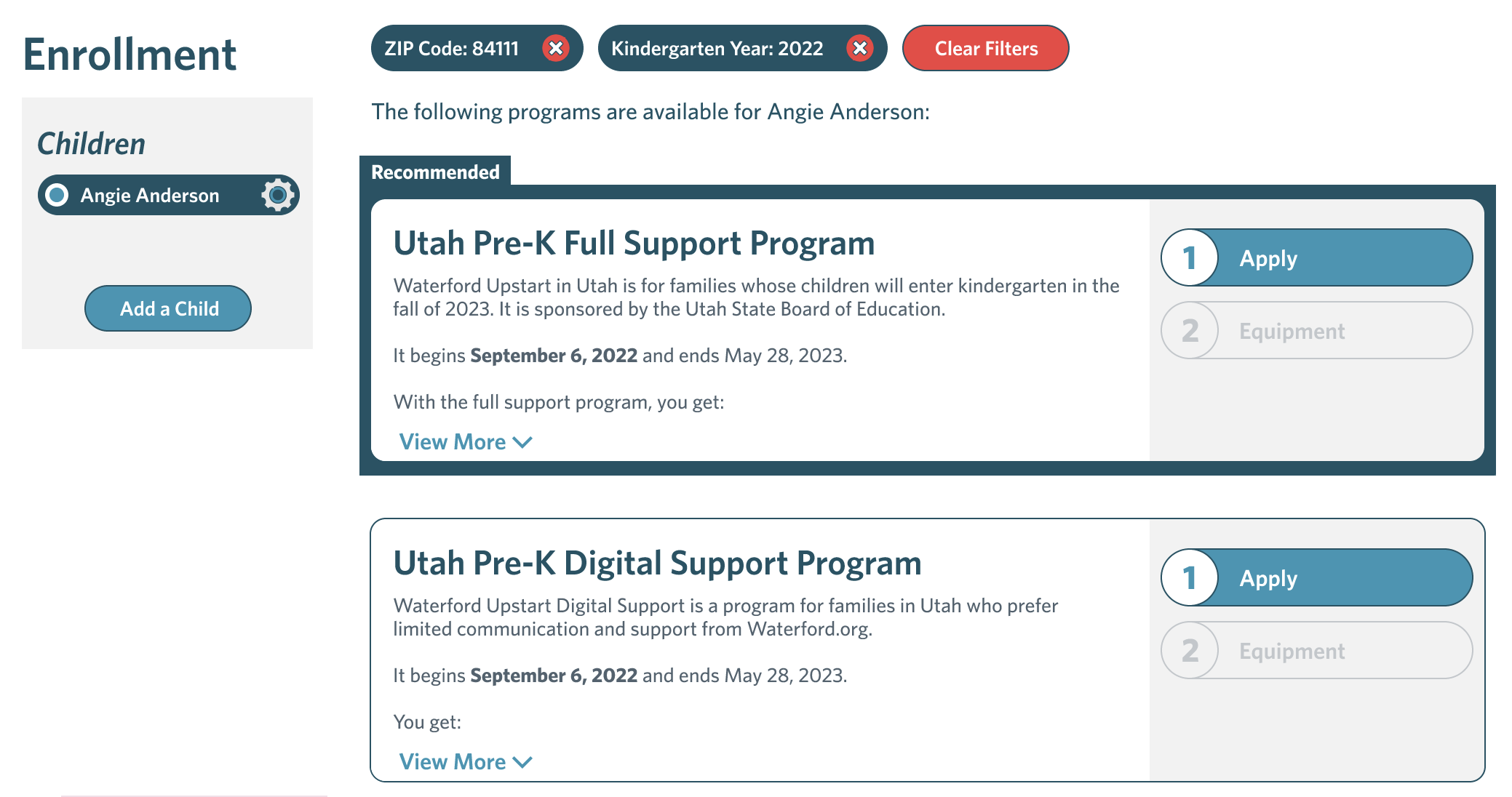 Select Apply for the program you would like to enroll your child in. If you are a Utah resident with a preschool-aged child, for example, you could choose Apply for the Utah PreK program.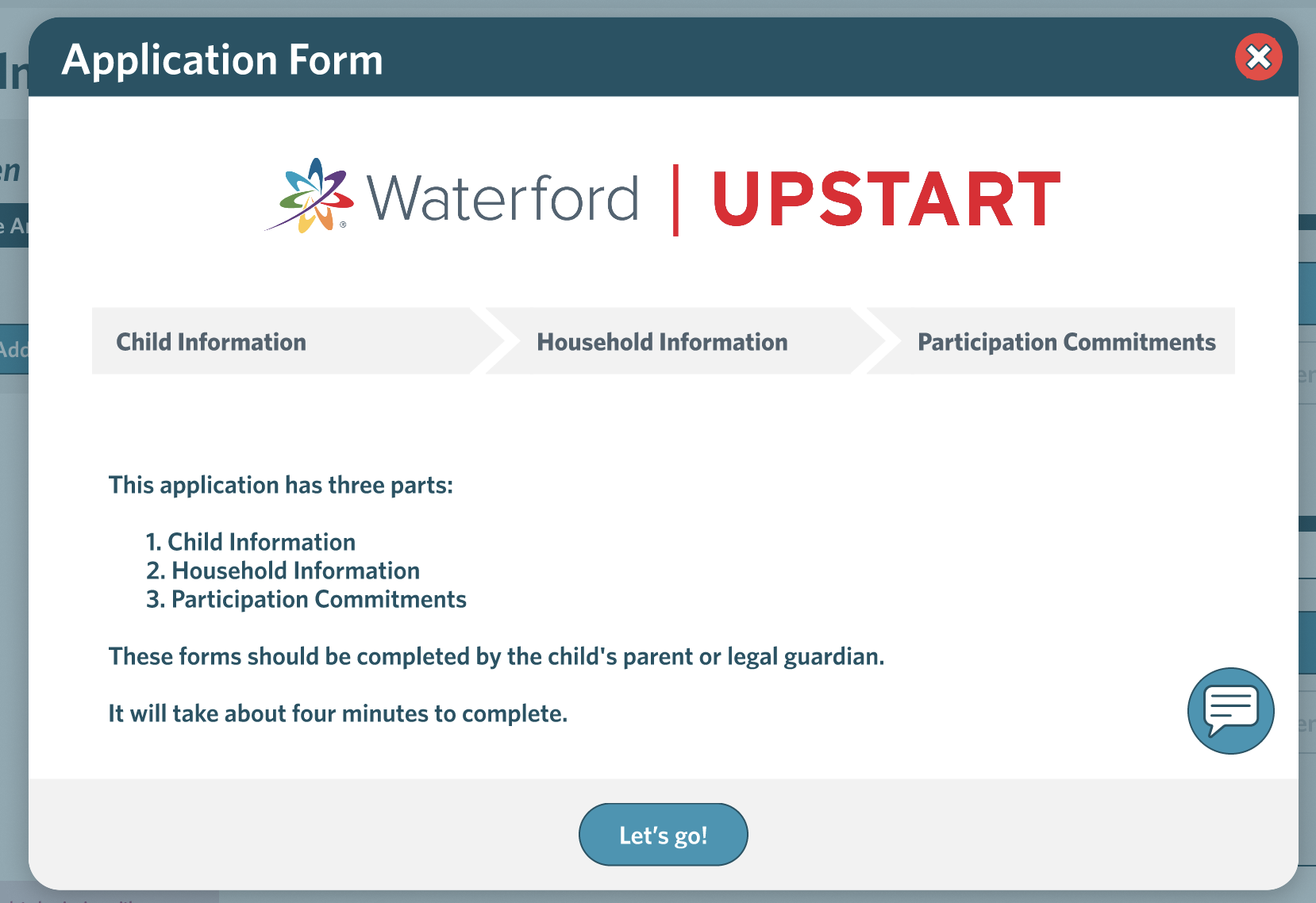 Enter information for your child and household, and review the participation commitments.
Select Submit.
Once you have submitted your application, return to the Enrollment tab to check the status of your application, which will be one of the following:
Waiting for Approval: Your application has been received, and Waterford is reviewing your eligibility.
This initial status should change within 1-2 hours of submission.
Accepted: Your application has been approved for the program. You will be emailed more information and next steps.
You will be sent this information at the email address you used to apply for the program.
Ineligible: Your application has been received, but you or your child is not eligible for this program.
Waitlisted: Your application has been received, but this program is either full or not yet open. Once the program has opened or additional spaces are available, your application will be reviewed again.
You can also add applications for additional children by clicking the blue Add a Child button and following the same instructions for the Enrollment section.
---
---