Completion & Scores Dashboard
This Dashboard shows how well a student is mastering essential academic skills in their Waterford courses. The blue horizontal bars display the student's academic level, and the green vertical line marks the student's Level Goal. You can hover over any academic skill section to view more information.
All information in this Dashboard is updated nightly.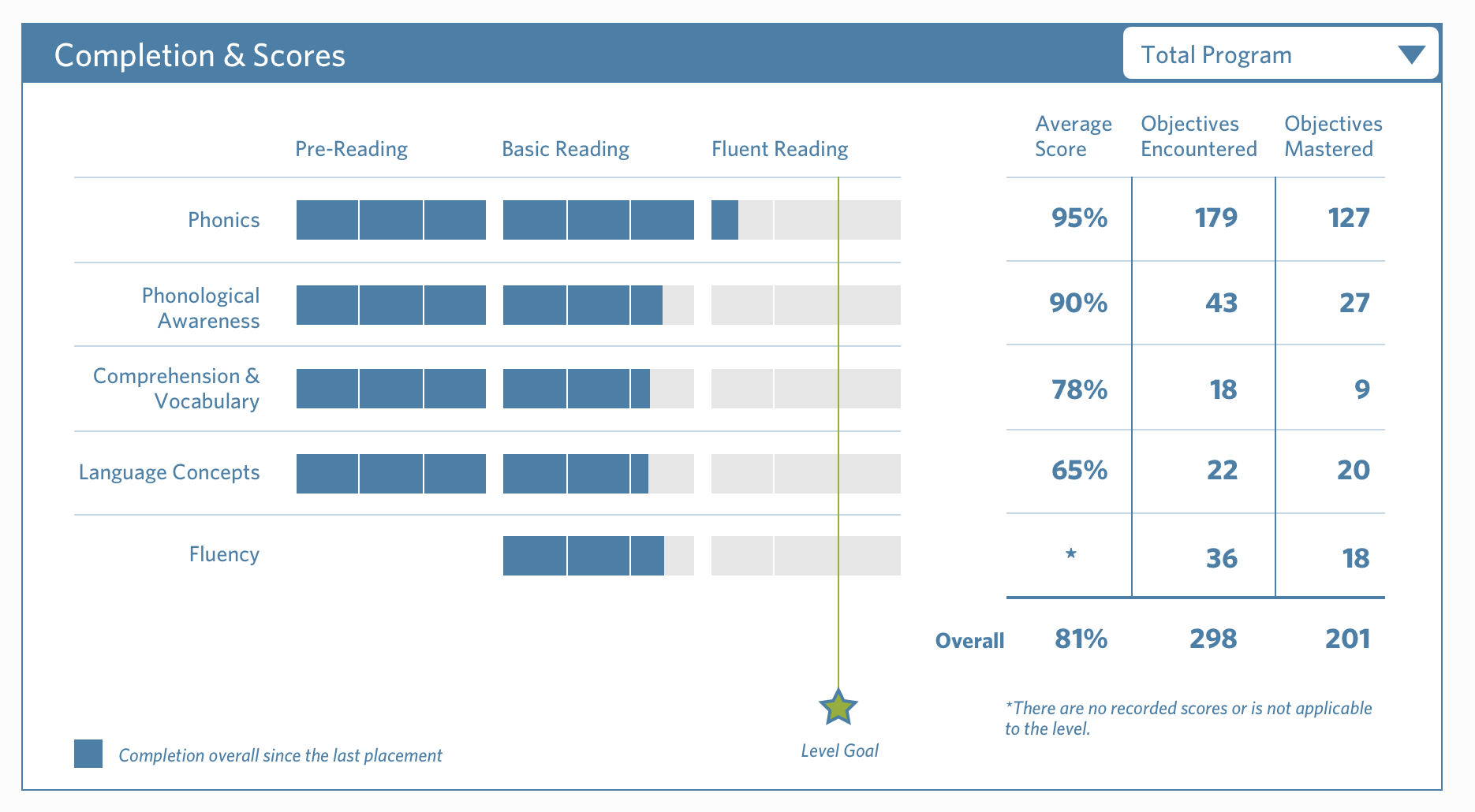 ---
---