Enabling or Disabling Home Access for Schools or Classrooms
Only administrators can change Home Access settings. To enable Home Access settings for schools or classrooms in your district:
Log in to Waterford Manager and click on the Students tab.
Select a district.
Check the box for one or more schools or classrooms.
Click Enable Home Access.
A message box may prompt you to enter any missing student email addresses and birthdays. Enter the missing information and click Update.
Home Access can be disabled for a school or class any time by checking the box for the school or class for which you want to turn off Home Access and then clicking Disable Home Access.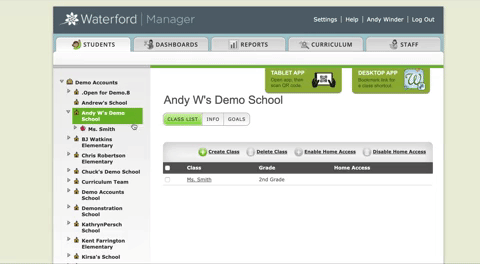 ---
---