Waterford Mentor App for Teachers
Teachers can access and give Waterford Mentor Codes to parents so they can set up their own individual account. Teachers can also create their own Waterford Mentor account and add their students individually to track their progress, but the app is primarily for parents at this time.
If you are a teacher and want to create your own Waterford Mentor account, visit the registration instructions for parents to create your own account and link your students to it. 
Accessing Mentor Codes
Teachers can find their classroom's Mentor Codes in the Students tab of Waterford Manager. To access your students' Mentor Codes:
Log in to your Waterford Manager account.
Click on the Students tab.
Select Student List.
View the Mentor Code column on the right side of the student list.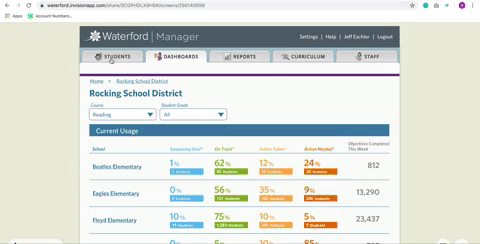 Generating Mentor Codes
In some cases, the codes may not be in the column by default. If you do not see Mentor codes, you can generate them. To generate Waterford Mentor codes:
Visit Student List in your Waterford Manager account.
Click on the box by the student(s) you want to generate a code for.
Select the Mentor Codes button from the Student List menu.You will then be redirected to a pop-up window.
Click the Generate Codes button on the pop-up window to create a list of student codes.
The six-digit codes listed in the Mentor Code column are the access codes for each student. By entering this code into their Waterford Mentor app, parents can monitor their student's progress in Waterford Early Learning or Waterford Early Learning: SmartStart.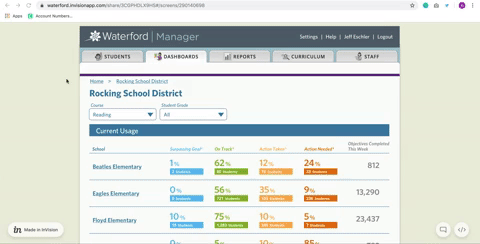 Giving Mentor Codes to Parents
After viewing the Mentor Code column in Waterford Manager, you can create a list of student codes:
Log in to Waterford Manager and visit your Student List.
Select the Mentor Codes report.
This will create a file that you can print or save to your computer as needed. You can then send these codes to parents for individual students along with directions for downloading, logging in to, and using Waterford Mentor.
---
---