Adding Teachers to Your Curriculet Account
Adding teachers to your administrator account allows them to create their own accounts and access Curriculet. To add a teacher:
Log in to your Curriculet account.
Select your name in the top-right corner of the Curriculet homepage.
Select the Admin Organization button from the dropdown menu.
In the file upload section, add a CSV file with the following parameters:
The file must be a CSV file (character separated value).
The delimiter must be a comma (,).
The file must include the following fields (all field names are lowercase): first_name
last_name
Login
All fields are required for each record.
The login field may be a valid email address or a username. We recommend using the teacher's school email.
The username must be unique across all of Curriculet, not just your class or school. For this reason, teacher emails usually work best.
You will then receive an email letting you know your teacher upload has been processed. Any teacher you add will get an email confirmation with a temporary password and a request to confirm their account.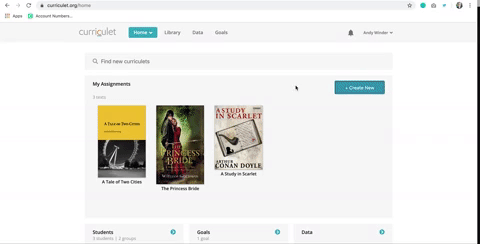 ---
---