Creating a Teacher Profile in Curriculet
After your school administrator adds your teacher account, you will receive an email confirmation with a temporary password and a confirmation link. To create your profile:
Follow the confirmation link in your email.
Fill out your account profile with the requested details. 
Choose Save to confirm your account information. This will redirect you to a page where you can change your password.
Update your password, then choose Save to confirm the information.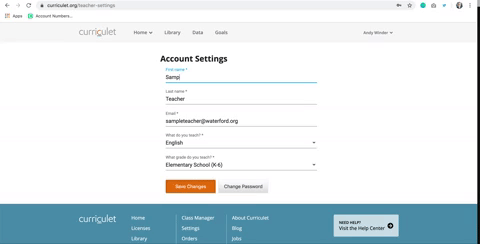 If you did not receive your account confirmation email and temporary password, please contact your school administrator or Curriculet support (support@curriculet.org or 877-299-7997).
---
---