Release Notes 1.12.2022
Waterford.org released an automatic software update on January 12, 2022. See the list below for update details. If you have any questions or feedback, our Support Team is always happy to help.
Now Available: Waterford Upstart Family Website
Affects: Families enrolling in Waterford Upstart for the 2022-2023 school year
For families enrolling in Waterford Upstart for the 2022-2023 school year and beyond, the new Waterford Upstart website (upstart.waterford.org) replaces Waterford Mentor and the separate application form. Now families can apply for Waterford Upstart directly from the new site. Once they are enrolled, families can connect their child to their account and use the website to start Waterford Upstart sessions, track their child's progress, and access home learning resources. 
Families using Waterford Upstart during the 2021-2022 school year will continue to view their child's progress in Waterford Mentor.
Families with students enrolled in Waterford Reading Academy are not affected by this change. They will continue to access progress information and resources in Waterford Mentor.
For how-to instructions on signing up for Waterford Upstart and for using this new website, visit our Help Site here.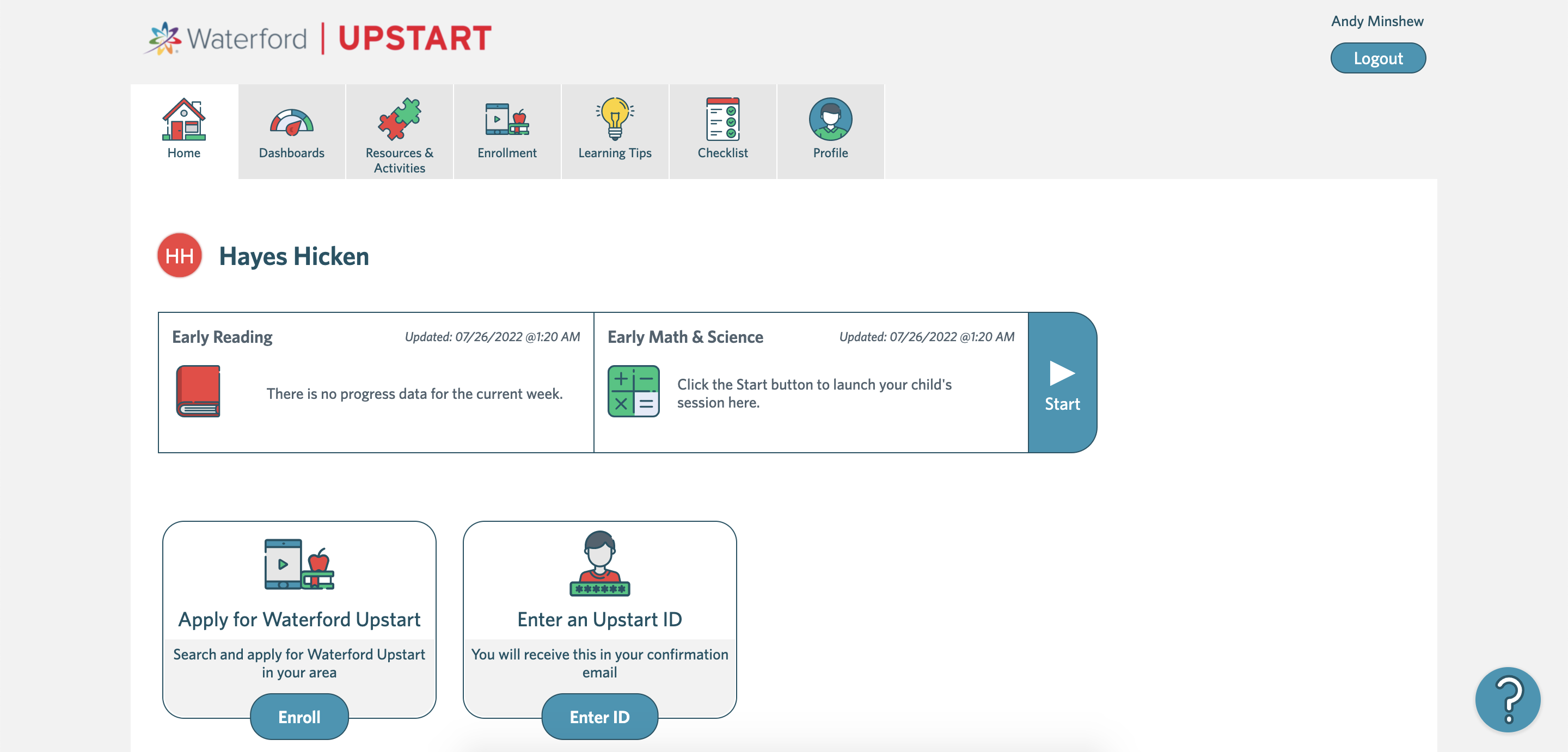 Resolved: Playback Errors in Waterford Reading Academy 
Affects: Waterford Reading Academy
In response to user reports, Waterford fixed an error causing activity playback interruptions for Chromebook users. Any activity playbook interruptions for Chromebook users have been fixed.
---
---