Release Notes 10.11.2021
Waterford.org released an automatic software update on October 6, 2021. See the list below for update details. If you have any questions or feedback, our Support Team is always happy to help.
Now Available: Clever Single Sign On for Students
Affects: Waterford Reading Academy
Waterford Reading Academy students can now log in via Clever on tablets. To log in using this option, students can select on the Login with Clever button below the username and password boxes.
New Section for District Administrators: Support
Affects: Waterford Reading Academy
The Organizations and Staff and Students pages in Waterford Reading Academy now have a Support section for district administrators. To make troubleshooting easier, these sections contain all the account information the Waterford support team will need to assist you.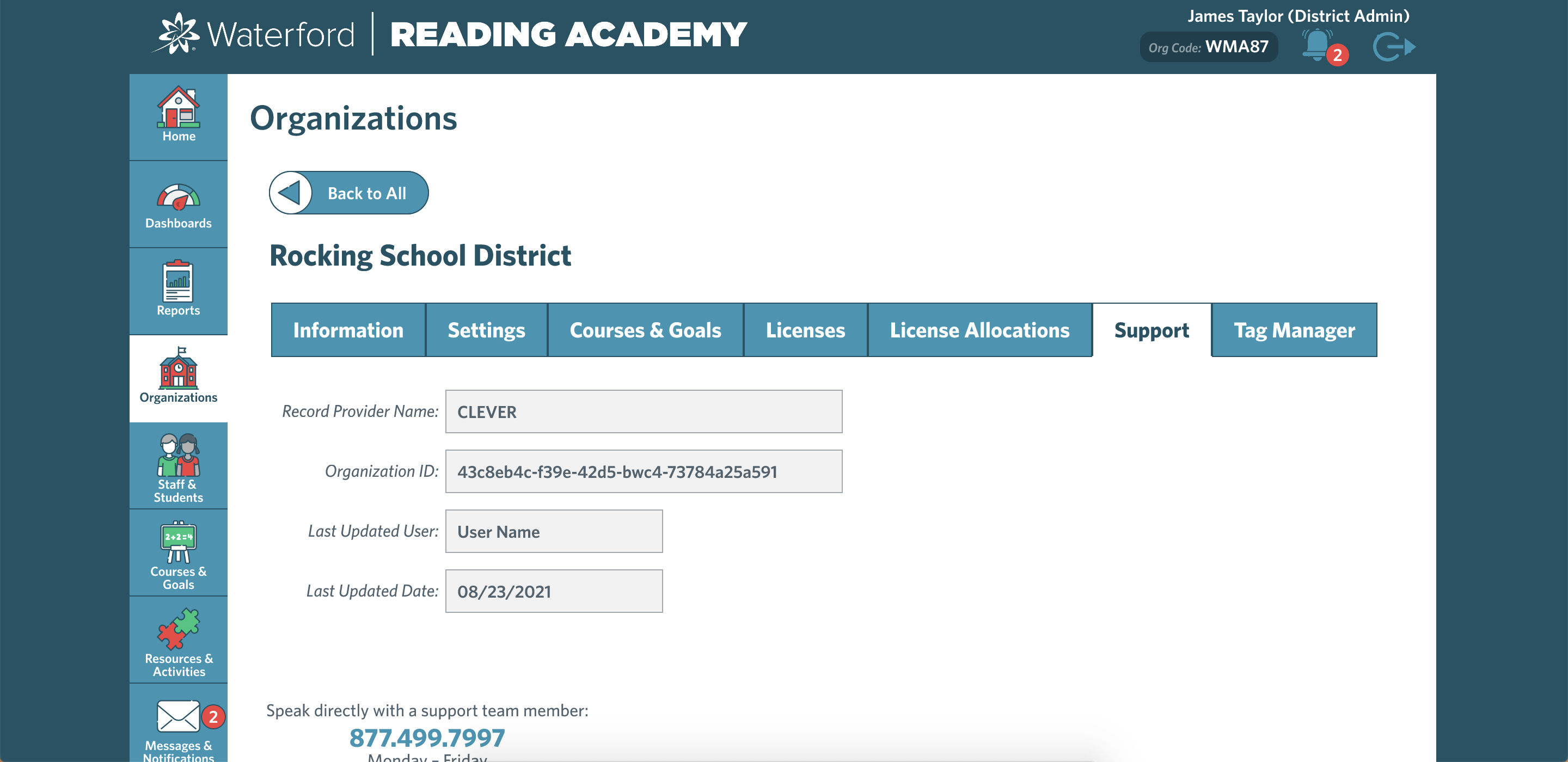 The Support section in the Organizations section contains district administrator account information, while the section in the Staff and Students section contains information for individual users in your district.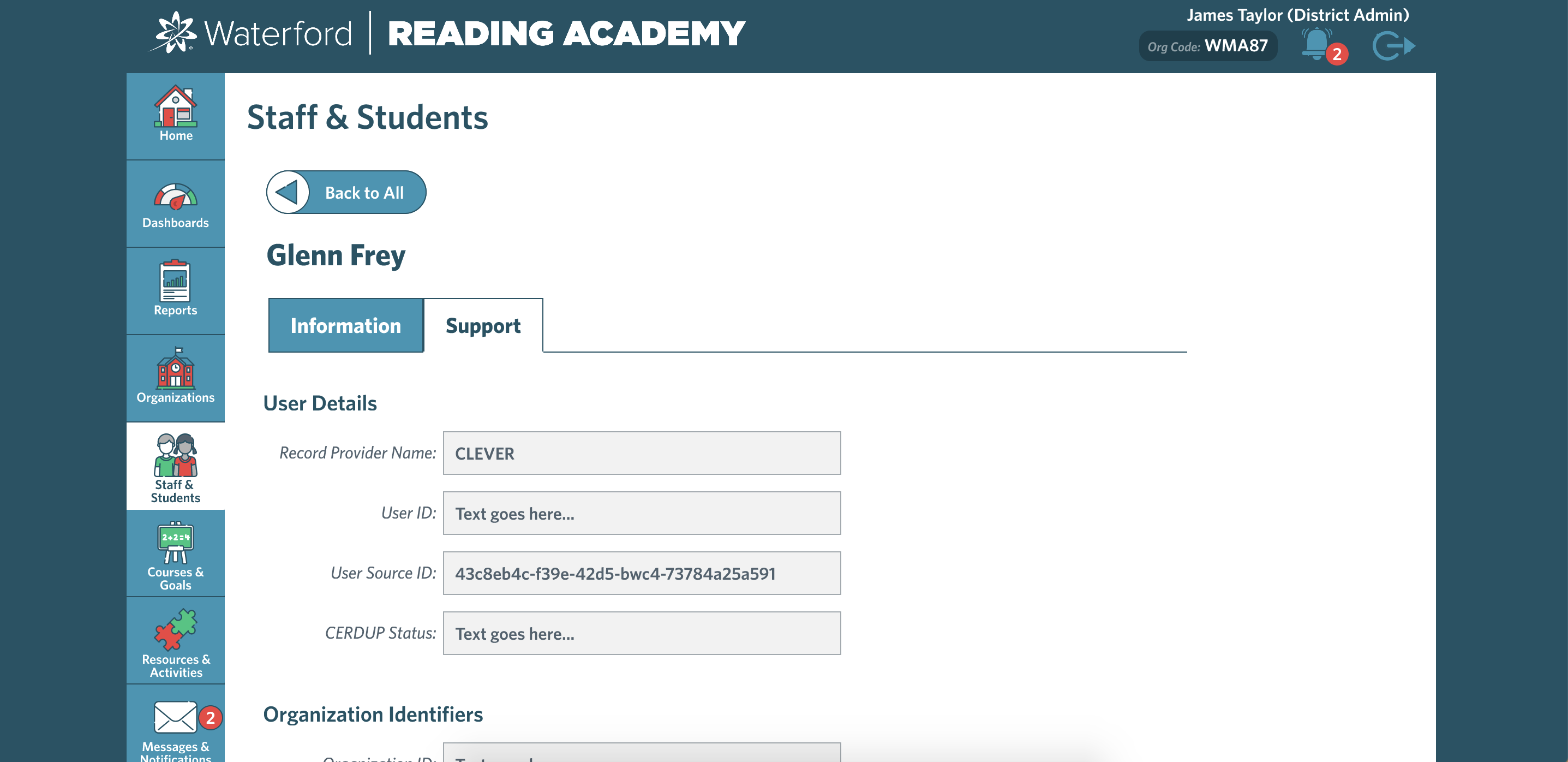 New Licenses Tab Available for District Administrators
Affects: Waterford Reading Academy
Located the Organizations page, the new Licenses tab displays the following information for district administrators on the school and district level: 
Assigned and unassigned licenses reserved
Purchased licenses
Floating licenses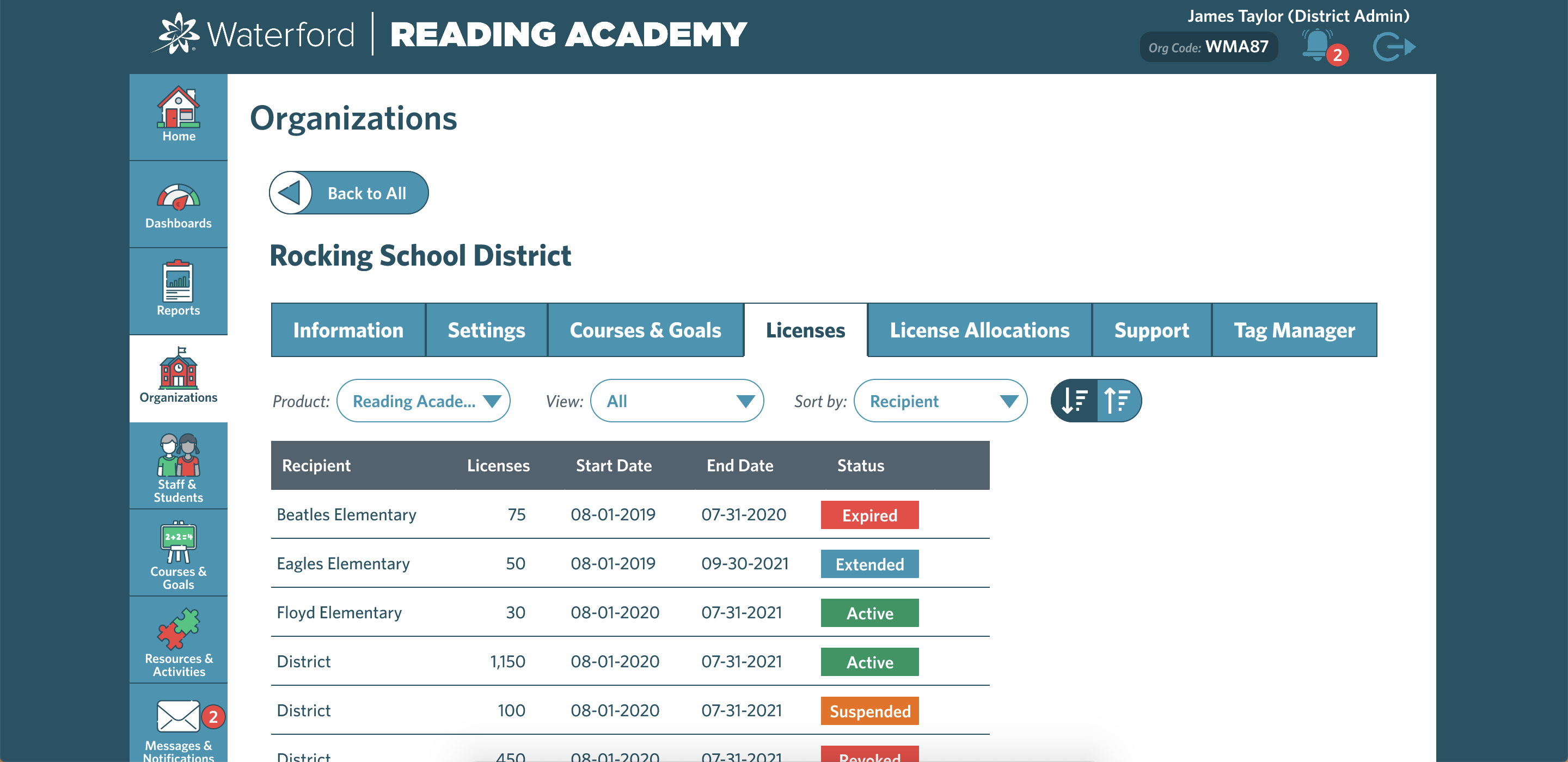 Fixed: Waterford Reading Academy App Issues
Affects: Waterford Reading Academy
In response to user feedback, we fixed the following issues reported in the Waterford Reading Academy app:
QR code login issues
Missing course titles
---
---