Adding an Upstart ID to Your Account
Before you can edit your child's information or start a session for them, you must add their Upstart ID to your account. To add an ID:
Log in to your account and visit the Home tab.
Select Enter an Upstart ID.
Enter the Upstart ID code you received in an email from Waterford.
Select Submit to add your child to your account.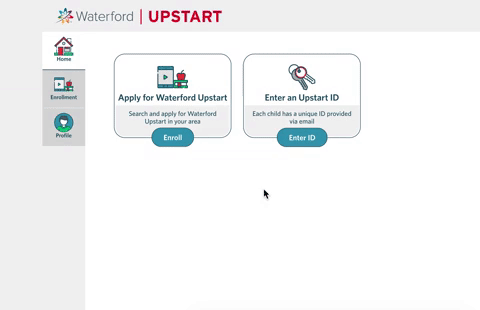 If you have not received an Upstart ID for your child, contact your Waterford Upstart coach for support.
---
---