WACS Skills Check for Waterford Upstart Parents
Your child will complete two important skills checks, one at the beginning of the program, and one at the end. This skills check is called the Waterford Assessment of Core Skills (WACS). Regular daily sessions are different. They will present material at your child's learning level so they won't be as difficult.
If you are a Waterford Upstart parent, the way you launch the skills check will differ from elementary school educators. Use these instructions to start your child's WACS sessions and monitor them through completion.
Launching a Skills Check (WACS) Session
Your child's first session in Waterford Upstart will be a skills check. To launch the skills check:
Visit Waterford Mentor (mentor.waterford.org) and log in to your account.
If you have not yet created a Waterford Mentor account,
click here
for instructions.
Click the Start button to the right of the Skills Check task.

This will begin your child's WACS session. 
Do not click the Start button until your child is ready to start the skills check.
Monitoring Your Child's Skills Check Session
As your child progresses through the skills check, let them answer the questions on their own. Do not answer questions for them or give them hints. 
If your child is confused about a question, suggest that they pick their best guess. That way, you can make sure that WACS measures their current skills accurately.
If your child takes too long to answer a question, a pop-up will appear on the screen for the child to ask you for help. If you see this pop-up on your computer, exit out of the window so your child can continue their test.
Pausing the Skills Check
If your child needs to pause the skills check for a few minutes, click the pause button in the top right-hand side of the play window. Click the button again to resume the session for your child when they are ready.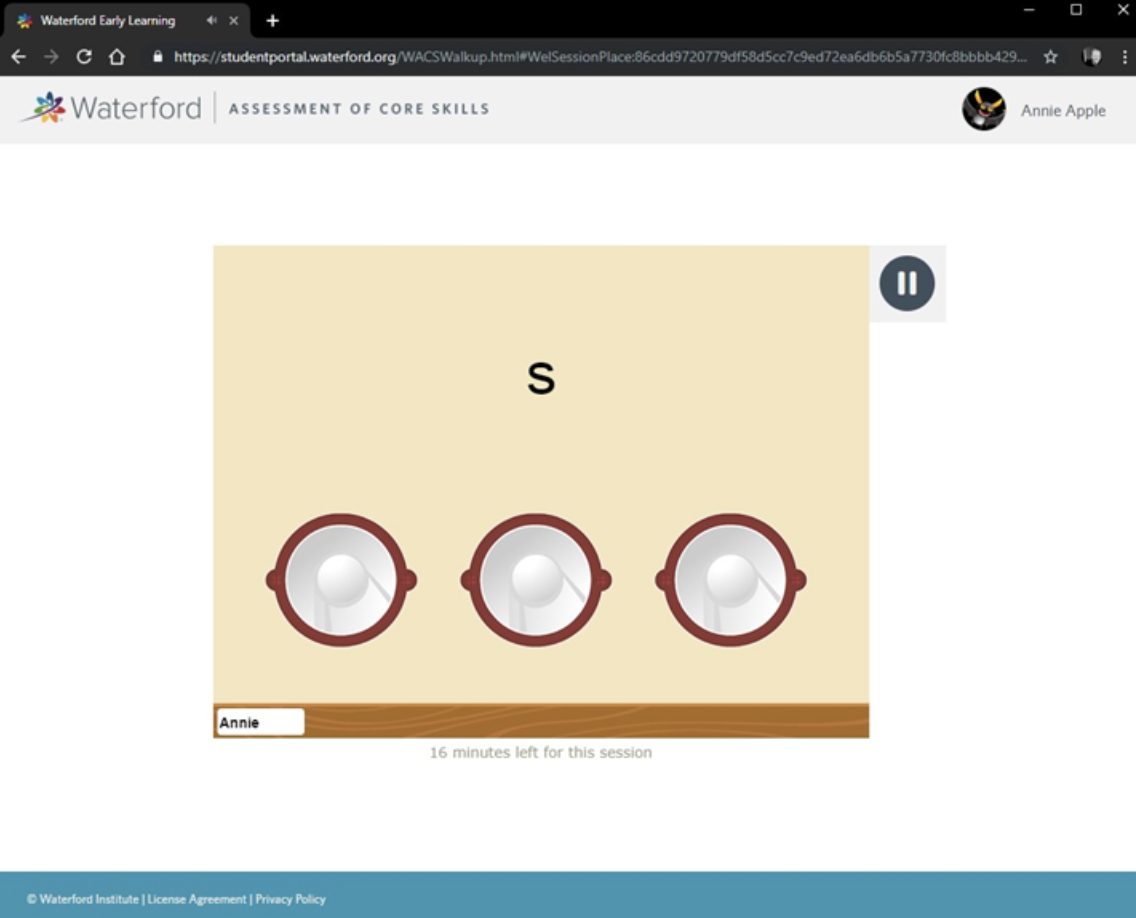 If you need to pause the test for a longer amount of time and return to it at a later session:
Click the back arrow on the browser
A pop-up window will appear asking you to confirm your choice.
Click OK to continue.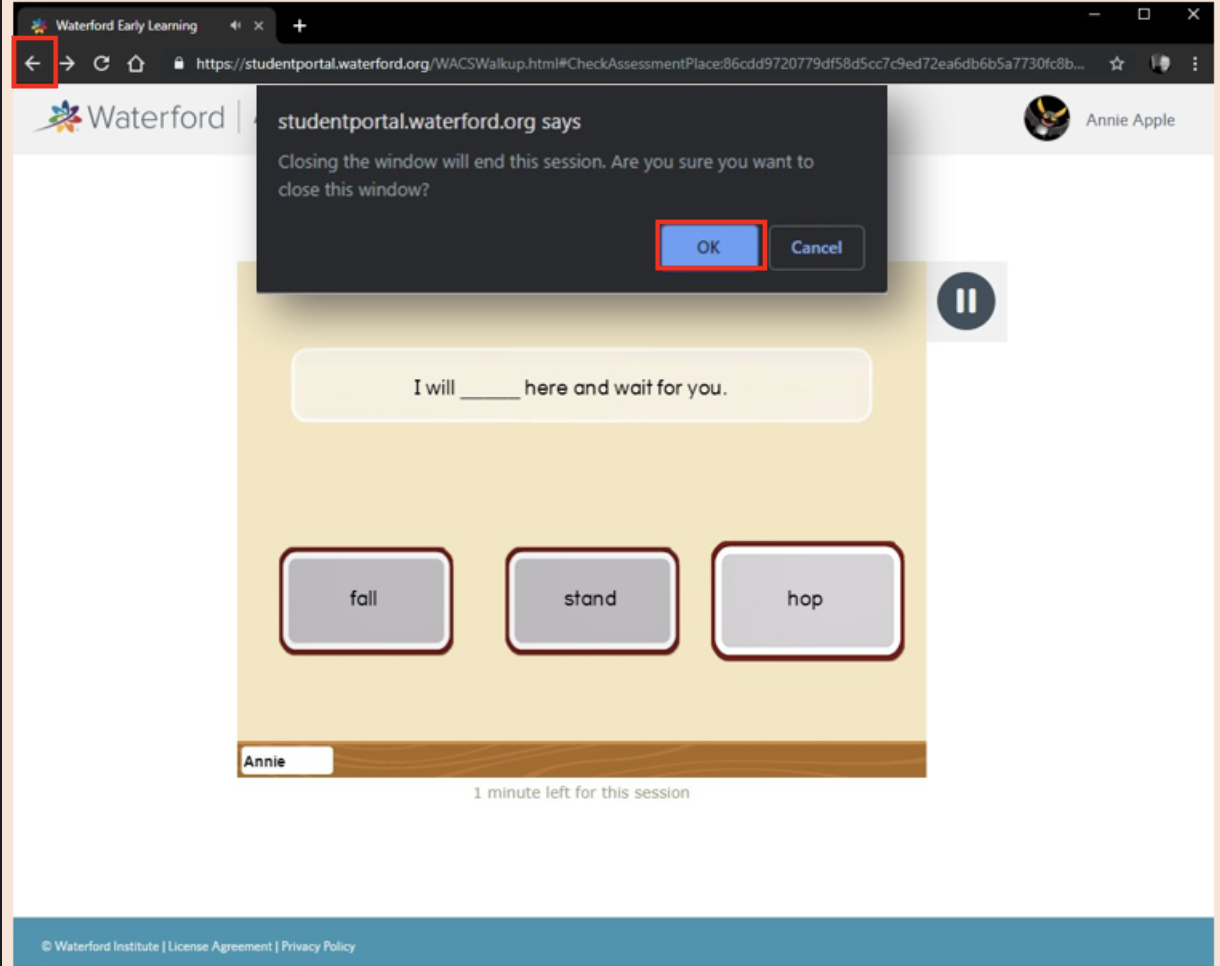 This will save your progress and end your Skills Check session. Your child can resume it later on at the point where they left off.
Finishing the Skills Check Session
On average, WACS sessions take approximately 20-30 minutes. Each child's WACS session will end when they complete the skills check or after 30 minutes have passed. 
If your child has not completed the skills check after 30 minutes, WACS will tell the child it's time for a break. You can then continue the skills check tomorrow by logging into Waterford Mentor and clicking the Start button again.
Once your child has completed the assessment, WACS will congratulate them and a deputy badge will appear on the screen. Your child will then be able to begin normal Waterford UPSTART sessions.
---
---