Signing Up for a Waterford Upstart Account and Logging In
Creating a Waterford Upstart Account
You can create a Waterford account with your email address or associate a new account with your Apple ID or Google account. To create a Waterford Upstart account:
Enter your email, phone number, state, and your child's name and birth year into the application form.
Choose between one of these three options:
Associate with your Apple ID 
Associate with your Google account
Create a Waterford account with a unique username and password 
You will be automatically logged in to your new account. You'll receive a confirmation note by email and as an account notification along with a reminder to enroll for an upcoming program.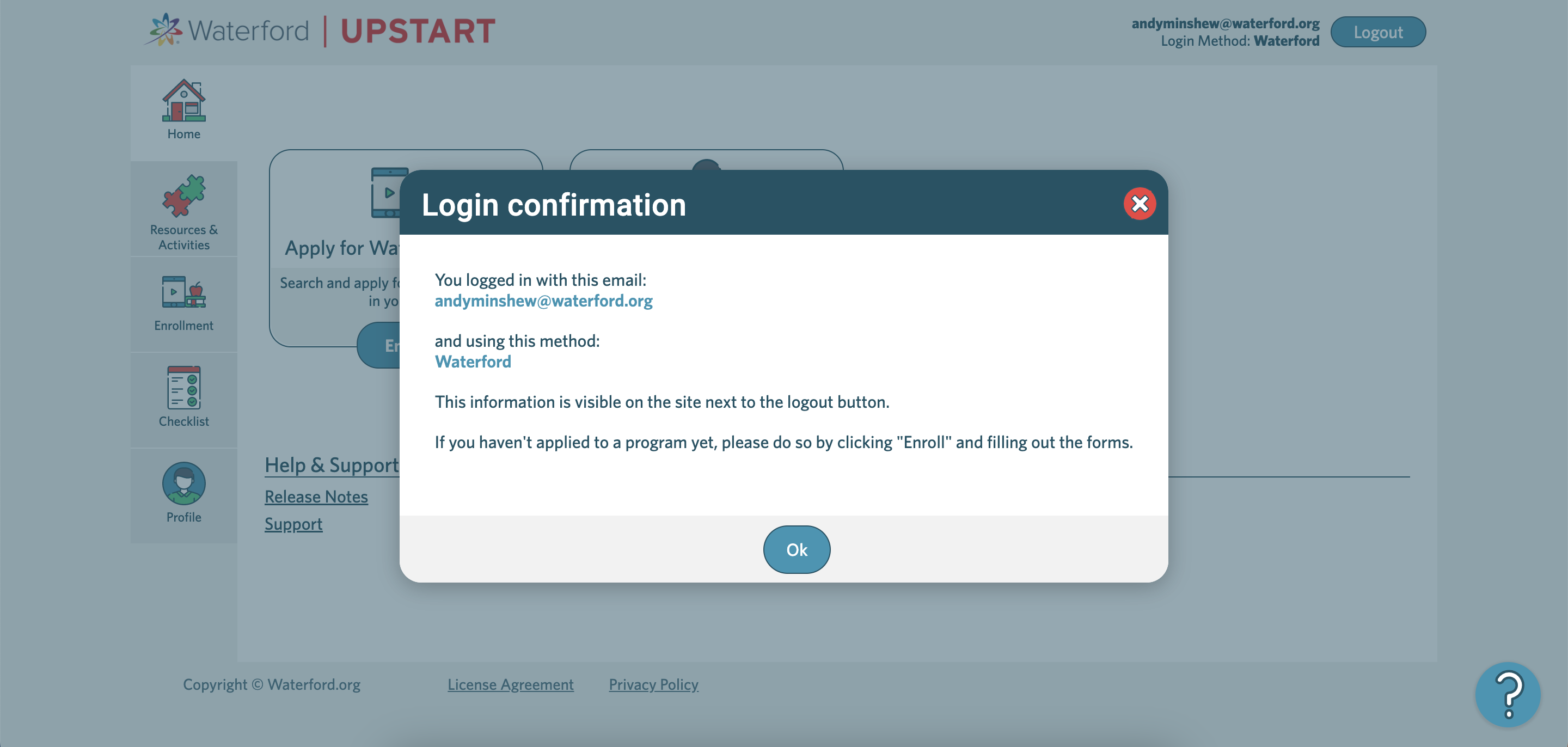 Logging in to Your Waterford Upstart Account
To log in after having been logged out from your Waterford Upstart account:
Enter your username and password if you created a unique account during the creation process, then select Sign In.
Follow the Continue with Google or Continue with Apple buttons if you chose either of those alternatives.
You will then be redirected to the Waterford Upstart home page.
---
---