Release Notes 8.12.2020
Waterford.org released an automatic software update on August 12, 2020. See the list below for update details. If you have any questions or feedback, our Support Team is always happy to help.
Products
Waterford Reading Academy Now Compatible with Clever Integration
Affects: Waterford Reading Academy
Waterford Reading Academy is now compatible with Clever Rostering and Single Sign-On services to streamline and connect educational software used within your district.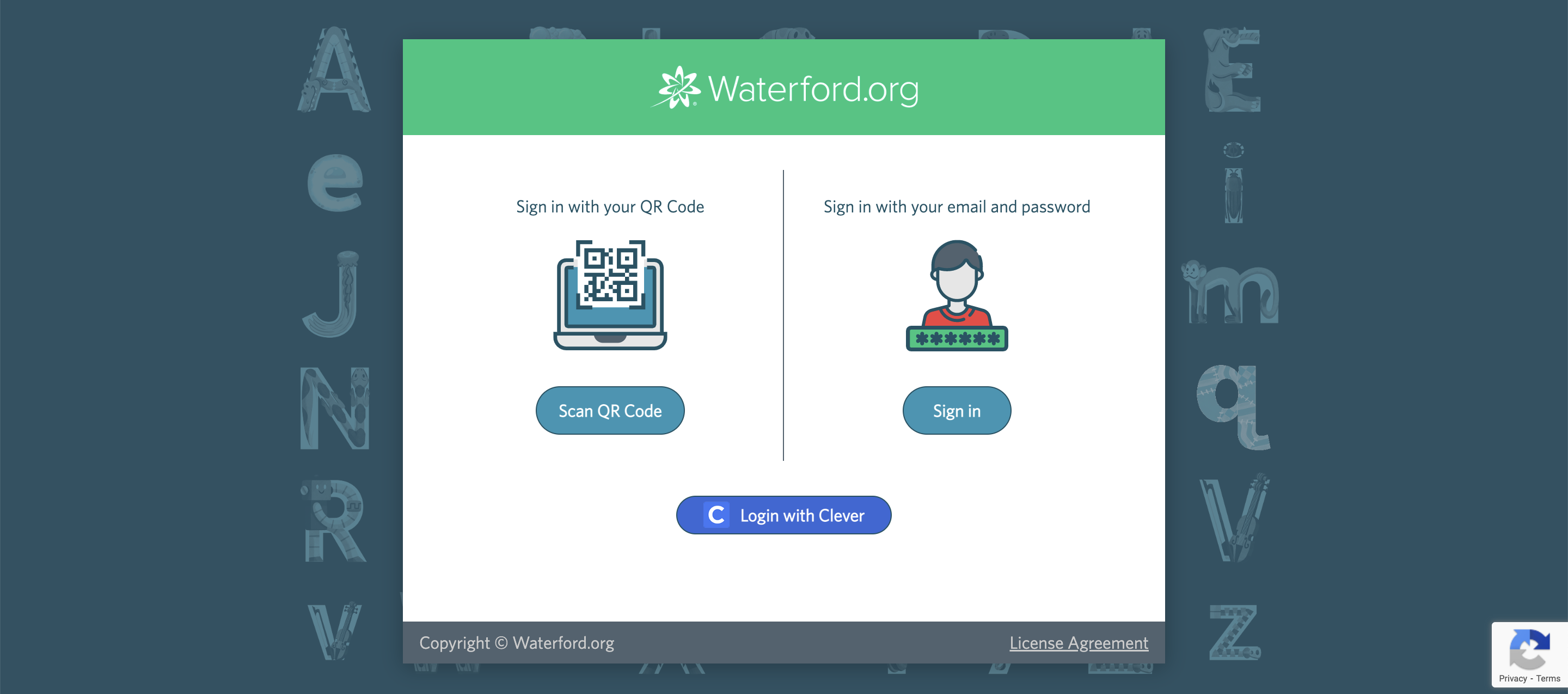 If you would like to use Clever integration in your school district, please contact Waterford Support to begin this process.
iPad Support Now Available for School Waterford Programs
Affects: Waterford Early Learning, Waterford Reading Academy
Waterford Early Learning and Waterford Reading Academy are now both accessible on tablets with a browser, including iPads. Previously, these programs were only supported through the Waterford Early Learning app.
This change is only applicable for school Waterford programs. For now, Waterford Upstart will continue to be incompatible with iPads.
To learn more about system requirements, check out our help site page.
---
---