Release Notes 4.6.2022
Waterford.org released an automatic software update on April 6, 2022. See the list below for updated details. If you have any questions or feedback, our Support Team is always happy to help.
New Feature: Report a Problem Button
Affects: Waterford Reading Academy
Report a Problem is a new feature added to the teacher tools menu for Waterford Reading Academy. By clicking on this button when an error occurs, you can restart an activity and submit the details to the Waterford Support team.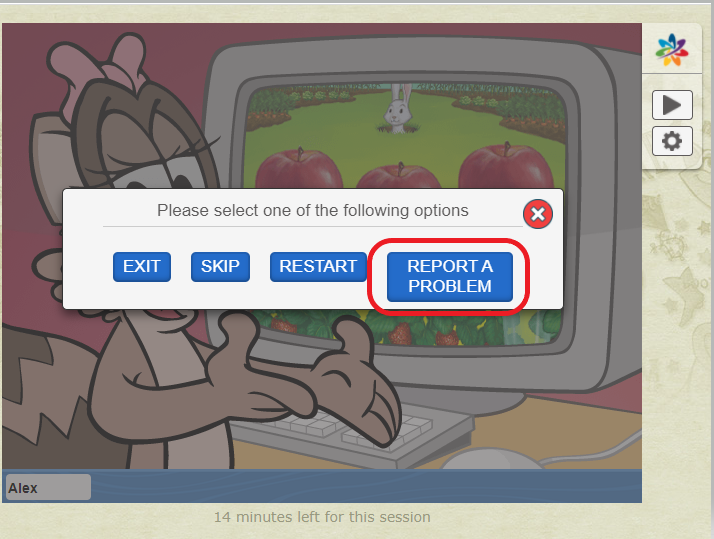 This allows Waterford Support to quickly identify and resolve errors and educators to report issues in a shorter amount of time.
Added: Overview Number of All Staff and Student Accounts
Affects: Waterford Reading Academy
On the Staff and Students tab, educators can now see an overview number of all staff and student accounts. When using the filters in this tab, the number will update based on the criteria applied.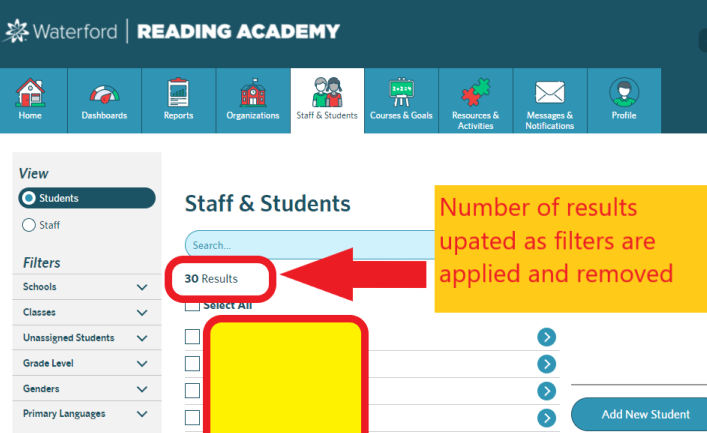 With this new feature, educators will be able to better track license distribution in their district and identify any rostering discrepancies.
Multi-Select Functionality Added to Waterford Reports
Affects: Waterford Reading Academy
Educators can now select multiple filters while generating a report in Waterford Reading Academy to get the data they need to inform instruction from a single report. Only the Dates filter is incompatible with this new functionality, because it is a static range.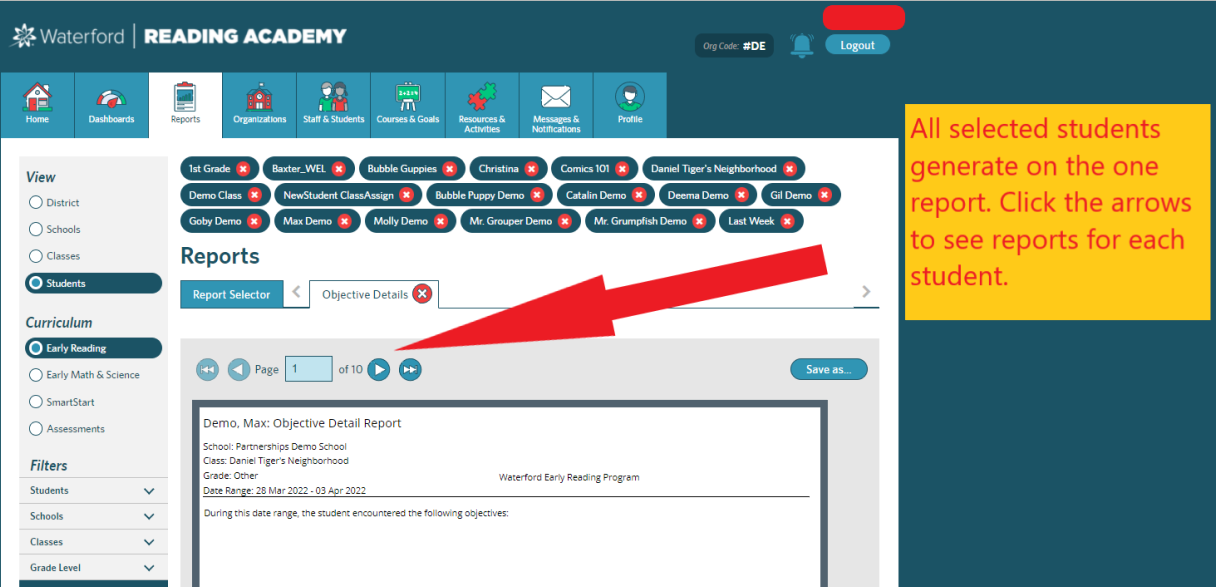 Mentor Accounts No Longer Associated with Facebook
Affects: Waterford Mentor
Waterford Mentor users can no longer log in with their Facebook accounts. Users can still log in using their Google or Apple accounts or with a unique username and password.
Any users previously authenticated with Facebook will need to create a new account and reclaim the Mentor codes associated with their child. All data associated with the child will transfer over to the new account.
---
---