Generating Waterford Mentor Codes
To generate Waterford Mentor codes for your student(s):
Log in to your account and visit the Students tab.
Select the green check mark next to the name(s) of the student(s) you would like to generate a code for.
To generate a code for every student in your class, click Select All.
Click on the blue Mentor Codes button. A pop-up window will appear.
Select View Mentor Codes or View Mentor Codes in Spanish.
You will now be able to view a PDF of Waterford Mentor codes for the selected students, which you can print or email to their families.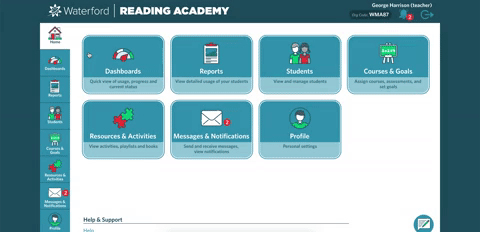 ---
---